The right products for the best solutions
The PCC Toolkit
We're proud to align ourselves with leaders in digital AV and IP.  Scroll through our list of product partners to learn more.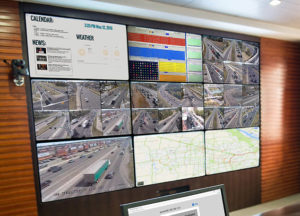 Userful's video wall software turns a standard PC into a powerful browser-managed video wall at an affordable price. It connects to displays over the network, supports any layout (including artistic or mosaic-style), and can drive up to 100+ displays and 8k source content. It allows for virtually unlimited internal and external content sources on preset zones across one or more video walls making it the ideal solution for any video wall application from digital signage to control rooms.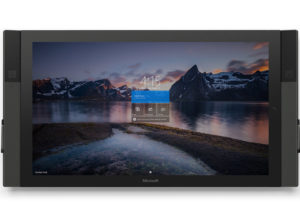 Microsoft Surface Hub reimagines the meeting experience so that you can unlock the power of the group. Whether 84" or 55", Microsoft Surface Hub offers a responsive and natural inking experience, advanced touch capabilities, Windows 10 and Microsoft Office, including Skype for Business and PowerPoint.

The conference phone reimagined. Marrying our legendary voice quality with the additional capabilities of personal content sharing and business-class videoconferencing, Polycom Trio can be flexibly deployed anywhere, from huddle rooms to boardrooms. Polycom Trio 8800 has the unique capability of expanding audio conferencing into full collaborative meetings including content sharing and video calling.

Crestron Mercury is the only room solution that supports any video conferencing service. By combining all the must-have conferencing and collaboration tools in one easy-to-use console, Crestron Mercury enables people to work together regardless of location or conferencing service. Priced to meet tight huddle room budgets, and securely connected to the network for cloud-based provisioning and management, Crestron Mercury is easy to deploy, use, and manage in every space across an enterprise of any size.

Quantum Ultra is a modular 4K videowall processor with high-performance scaling and windowing technology which accommodates a wide range of applications. It features the Extron Vector™4K scaling engine and HyperLane™ video bus capable of carrying a multitude of high-resolution sources for unmatched real time performance. A single processor can support multiple videowalls with mixed resolutions and screen orientations, providing flexible system design with minimal complexity and cost.

The RapidNet system offers many advantages over a standard site-terminated solution. It can reduce installation times by up to 95% and because it's pre-tested, minimal on-site testing is required once installed. The Category 6A and fibre solutions will support high speed 10G networks and RapidNet allows a greener approach to cabling infrastructure. With each RapidNet loom manufactured and supplied to pre-specified lengths, there is less on-site cabling and packaging waste.

The extensive RapidNet fibre range from HellermannTyton has developed with the increasing demands of high performance, high speed networks and data centres. Available in OM4, OM3, OS2 and OS1, RapidNet fibre provides a number of connectivity options, including MTP, LC and SC cassettes. The RapidNet pre-terminated system offers a great deal of connectivity flexibility across both fibre and copper ranges.

The i.Net Engineered System Solution uniquely addresses the proper requirements for sound masking, paging, and audio for today's facilities. Each system successfully masks intrusive speech, creates privacy and delivers intelligible paging and audio solutions to ensure intended audiences are well informed and comfortable in their environments. The system offers virtually limitless zoning capabilities, plug and play speaker options as well as a revolutionary intuitive Graphic User Interface (GUI) for central system controls.

Lencore's n.FORM Mass Notification System is a robust, simple-design solution that meets the design requirements of NFPA 72. n.FORM has achieved Underwriter Laboratories (UL) listing, UL 2572, for a mass notification system from a Nationally Recognized Testing Laboratory (NRTL). UL 2572 allows the n.FORM system to interface with a Fire Alarm Control Panel (FACP) in order to reinforce the fire alarm annunciation as well as take control in a non-fire emergency.
Let's create a better workspace
Contact us to get started on your next project and together let's integrate systems that work for you and your business.