Modular technology that's ready when you are
Technology built for you
Create workspaces as flexible as you are with our modular cabling system.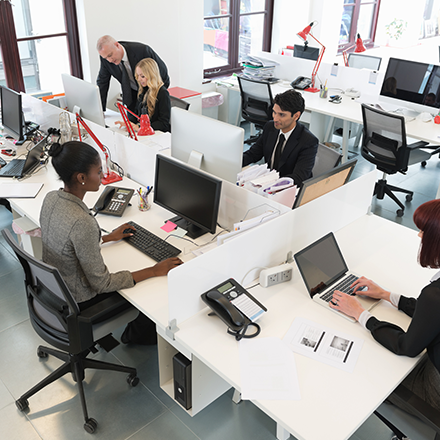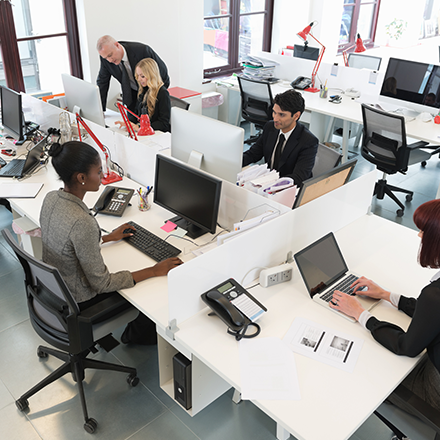 Set up is our job, not yours
We provide solutions that are pre-terminated, pre-tested, and pre-labeled so you can plug in and get to work – we do the rest.
Time is money
With a unique cassette system design, we offer a speedy installation that reduces labor and saves money on future reconfigurations. By reducing installation time by 75%, you'll be back to work sooner than you thought.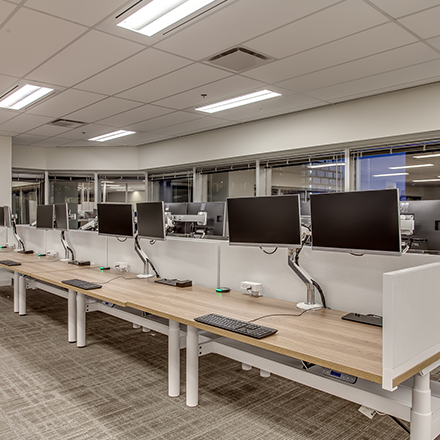 Technology that fits your future
Today's businesses embrace change, so you need technology that does the same. Whether you move walls or reorganize teams, our modular solutions can be reconfigured to fit the new you.
Sustainability is more than a buzzword
Our modular approach allows installed systems to be reconfigured rather than abandoned. This makes for a 100% reusable product with reduced packaging and waste.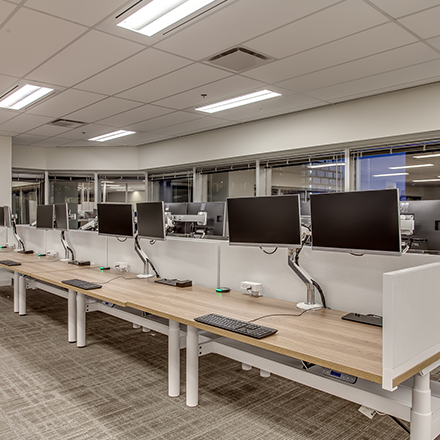 Want to learn more?
Read through our case studies below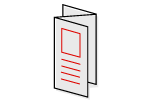 Case study: Enbridge Centre
Learn how PCC Integrate worked with the Enbridge Center to make their vision for a smart workplace a reality.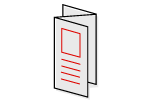 Case study: Livingston Place
Learn how we helped to transform Livingston Place into a modern workspace with modular, plug-and-play technology solutions.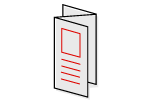 Case study: Energy Company
Learn how PCC worked with an Edmonton-based energy company to implement an easy-to-use technology solution.
Imagine a better workspace
Find out how our modular system will revolutionize the way you work.