FIT FOR THE FUTURE
Smart Buildings In Action | Smart Company Profiles
Your Smart Building starts with us.
We've been connecting businesses with loT technology for well over a decade, providing industry leaders with smart solutions that increase efficiency, improve usability, and provide a competitive advantage on a daily basis.
These are just a few examples of the businesses and organizations who took action towards a smarter future.
The Enbridge Centre
The Enbridge Edmonton Centre team was looking to bring a specific vision to life. What they imagined was a space that was flexible and sustainable. A space that gave them the ability to easily change their office setup as required.
One of the design elements that Enbridge looked for when originally starting project design and development, was the opportunity to better manage their space. As Project Manager, Jeff Head explained, Enbridge desired "the ability to change walls when they wanted to, the ability to shuffle people about without a lot of interruption to the work process. If we could shut the space down on a Friday night, and start it back up on a Monday morning—were we capable of doing the changes to both the sound masking and the structured cabling systems, as well as the wall systems and furniture for the staff?"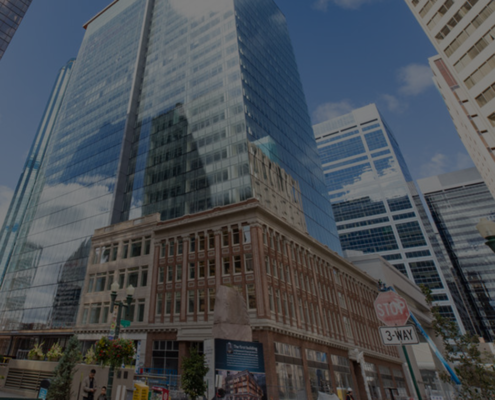 Livingston Place
Located in downtown Calgary, Livingston Place is a two-tower premium office complex. In 2007, Provident Energy began to fit out the construction of 180,000 square feet in the West Tower. As a company that has grown through mergers and acquisitions, flexibility for re-organizing the office space was a key consideration in the planning and design phase. The design included demountable wall partitions, a plug-and-play power solution and a zonal plug and play data system.
As with most construction projects, significant changes to both design and construction occurred throughout the fit-out phase. PCC Integrate capably worked with Provident through all of these changes and continuously provided effective solutions to new problems and alternatives to initial plans.
Get connected
Join the movement and together let's create a dynamic and flexible workplace that can be molded to fit the needs of your business.